Client branding is a free service to all members who have reached a minimum activity level. With client branding, your ArcLearn site will be customized with your corporate name, logo and primary color.
The minimum activity level is satisfied by purchasing any three individual programs.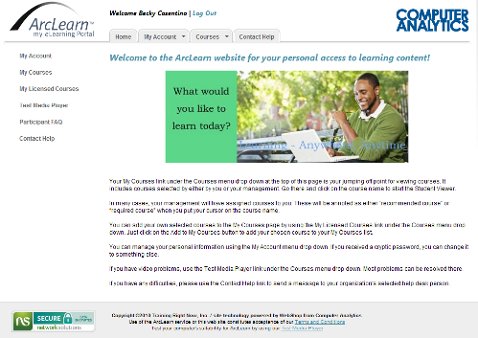 Additional levels of client branding are available on a fee-for-service basis. The student home page can be embelished to include any message you would like to convey. The changes might include text, images, links, etc. We have substantial capability to meet your requirements. For more information, contact us using the Contact Us link in the top menu bar.
The answer is ArcLearn:
eLearning... simplified!